Pour une balade aux mille et une senteurs, direction le château de Versailles, qui vient de dévoiler un nouveau lieu au cœur du domaine du Trianon : le Jardin du Parfumeur. 
The Palace of Versailles has created "Le Jardin du Parfumeur" – the Perfumer's Garden – a fascinating new space in the heart of the Trianon Estate. The garden, which is now open to the public, is planted with hundreds of fragrant plants, recreating the spirit of the Trianon in the 17th century and enabling visitors to learn about the importance of fragrances at the royal court.
Flowers and fragrances were omnipresent at the court of Versailles, which can be considered the cradle of perfume-making. Today the Château preserves this tradition through three areas with distinctive identities. "The Garden of Curiosities" in front of the Orangerie gathers the majority of the floral species. Then "Under the Trees" is a walkway where Japanese cherry trees blossom. And lastly, "The Secret Garden" proposes an intimate atmosphere.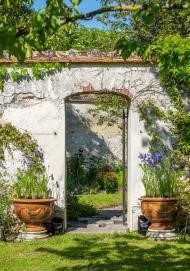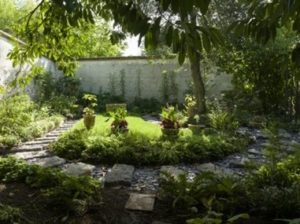 The fruit of exceptional collaboration between the Trianon gardeners and Maison Francis Kurkdjian, the "Jardin du Parfumeur" brings together hundreds of fragrant plants. They include traditional species such as roses and jasmine, as well as plants with surprising scents, ranging from chocolate to apple. There will also be malodorous plants and "mute", or silent flowers, such as hyacinth, peony and violet, so-called because their scent must be reproduced synthetically for use in fragrances.
This magnificent natural tableau is a perfect way to discover Versailles from a novel perspective.
Le Jardin du Parfumeur rassemble près de 300 plantes utilisées en parfumerie. Certaines sont historiques, utilisées depuis toujours dans les jardins de Versailles telles que la verveine, les roses ou les jasmins ; certaines aux odeurs originales suggèrent l'odeur du chocolat – comme les cosmos chocolat – ou de la pomme, comme les géraniums odorants, tandis que d'autres essences telles que les iris fétides sont porteuses de mauvaises odeurs. Enfin, plusieurs plantes telles que les jacinthes, les pivoines, ou encore les violettes sont des fleurs muettes, c'est-à-dire qu'elles ne livrent aucun extrait utilisable dans un parfum alors même que leur senteur dans un jardin est prononcée. Leur odeur doit donc être recréée artificiellement par les parfumeurs.