You can keep Paris in April. For me, the allure is Provence in September.
Sure, the lavender fields are past their blooming best. But the flowers are freshly dried and ready for you to take home in bundles or sachets. The hordes of tourists are gone, and the weather is glorious - mostly sunny with highs in the 20Cs.
The ubiquitous open-air markets are brimming with local produce and herbs, and the grape harvest is in full swing. Tractors pulling trailers piled with fruit creep from vineyard to winery, where you can watch the crushing begin as the first step in transforming grape to rosé wines.
We flew to Paris, then took the TGV train south to Aix-en-Provence, about a three-hour trip. There we met our travelling companions for a cab ride into town.
We stayed in the old town at a three-bedroom flat we found online. We didn't expect the three flights of steps leading up to our flat, but the location was perfect for exploring Vieil Aix, which dates back to Roman times. The narrow streets are lined with boutiques, restaurants, medieval churches, fountains and piazzas.
The majestic Cathedrale Saint-Sauveur, which dates to the sixth century, stands atop a hill that reportedly was once the site of a pagan temple. Admission to the Roman Catholic cathedral is free and it is open daily from 9am-noon and 2pm-6pm (Be sure to cover your shoulders when visiting the church.)
Cours Mirabeau, a boulevard through the heart of Aix, has wide footpaths for strolling past cafes, grand old houses with wrought-iron balconies and intricate stonework, and is home to a large open-air clothing market.
We found the street markets were open most days except for Sunday. Some specialise in clothing, linens and crafts; others offer meats, cheeses, produce, dried fruit, flowers and, of course, lavender products.
Post-impressionist artist Paul Cezanne made his home in Aix, and we took an Uber to his studio, Atelier Cezanne, where the objects he used for his still lifes are on display and where he made his famous painting of Montagne Sainte-Victoire, which rises above the city.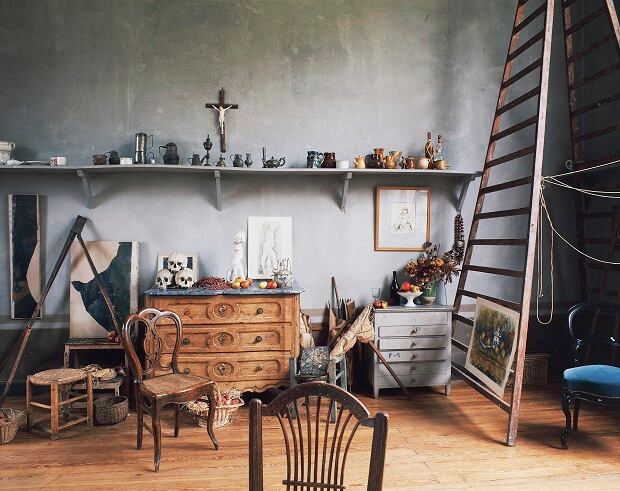 The highlight of our trip was a wine-tasting tour with Michael Ippolito, a native New Yorker who married a French woman and now owns Wine in Provence Tours.
Prices were reasonable, generally just over $30 a bottle.
We had such a great time that we hired Mike again the next day to take us to Cassis and Bandol, on the Mediterranean coast.
We had a lovely beachside lunch and stopped at more wineries on the way back.
Dining in Aix runs the gamut from small cafes to upscale restaurants.
In addition to those serving the traditional French fare, Aix is full of Italian restaurants.
And we saw a couple of cafes advertising the puzzling "hand burgers."
We especially liked Le Poivre d'Ane, where the food was delicious and service impeccable.
(The staff thoughtfully provided lap blankets for cool evenings on the square.)
Le Petit Verdot is a cosy restaurant that creates wonderful meals with locally sourced ingredients. Reservations are strongly recommended at both restaurants.
After 10 days, it was time to go home. But how to fit seven bottles of wine in our luggage?
We packed and repacked, dividing the bottles between our two suitcases.
When we arrived at the Paris airport hotel, we were relieved to find a luggage scale. We just made it under the 22kg limit per suitcase and didn't have to pay an extra charge.
Fortunately, all that lavender didn't weigh much.